Podiatry is a discipline with focuses on the function of the foot and lower extremity and specialises in the diagnosis, treatment and prevention of foot related conditions. It is an important component of our team approach to sports medicine as many injuries result from, or do not resolve because of foot alignment problems.
Specialising in foot problems our Podiatrists can evaluate, diagnose and help alleviate any general foot, ankle or knee pain.
With specialised care we also prepare and customise orthotics, advise you on new sports shoe recommendations, and, using high tech equipment, look at the way you run or walk to ensure your feet are performing to their optimum.
If your feet or lower legs hurt or ache after increased activity or increased time on your feet, our podiatrists may be able to help you. Often the way your foot is reacting to the ground forces is the underlying cause of these types of pain.
When treating injuries and evaluating the specific needs of our patients, our podiatrists will assess the anatomy and function of the foot and lower limb. This assessment includes dynamic examination of the limbs during walking and/or running gait. Kirwan and Simon use a specialised computer program to assist in recording, measuring, and analysing patients walking and running patterns.
By analysing the way that you walk and run the sports podiatrist with evaluate whether or not there are any mechanical reasons that may be contributing to your injury.
Julia Oppert
Podiatrist
Julia joined Northlands Healthcare in late 2017 moving down from the sunny Bay of Plenty to join the team.
Having represented Waikato in both water-polo and netball, she has developed great interest towards the biomechanics of the lower limb and injury prevention. Julia is enthusiastic and passionate about all aspects of Podiatry ranging from footwear, sports, paediatrics, diabetes and the overall health and wellbeing of the individual.
Julia is well versed in a variety of Podiatric techniques and sees a wide range of individuals, including children, sports people, elderly and diabetics. She is registered with ACC , A referral is not necessary to see Julia, any ACC claim can be done in the clinic.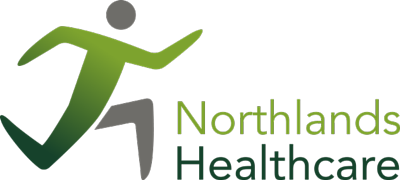 162 Main North Road, Papanui, Christchurch